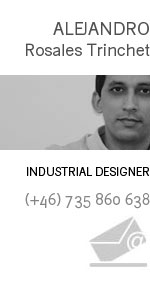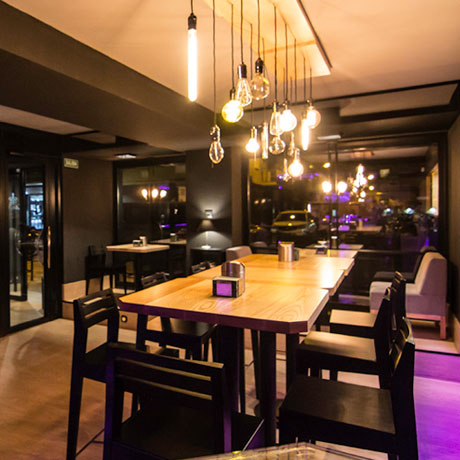 Interior

 Bar-Restaurant "Cataleya" / Caceres, Spain / 2015.
"Cataleya" is a new Gastrobar located at Doctor Fleming street, No 8 in Caceres, Spain.
The concept responds to the request to create a new gastronomic alternative for the city in a "different" space, by re-inventing an old location.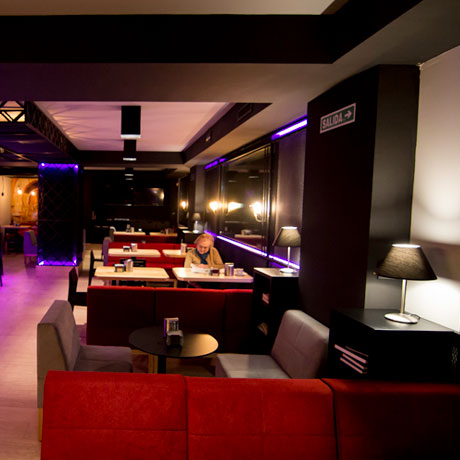 This new interior design puts a modern touch to what was once a bar and nothing else.
The aesthetics proposal is inspired on formal abstraction while the order is one of the project`s main features. Mini-Furniture islands allow you to enjoy different atmospheres inside a whole larger space: high tables with stools typical of a bar, armchairs with low tables and chairs with dining tables spaces which remind us of a coffee shop; creating all a cozy homelike environment.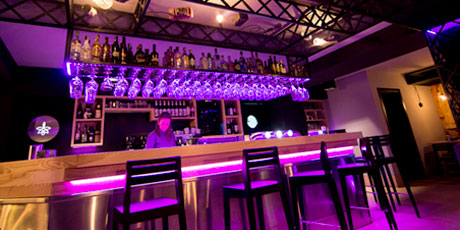 The warm lights with visible lamps add warmth to the solution. It contrasts with the coldness of stainless steel and the industrial look of metal mesh in furniture and ceilings. LED lights of different colors can be seen from outside to differentiate among activities held inside: red lights indicate that a wine tasting is having place, if blue, cheerful drinks may being offered, if purple then the place is holding a tailored event.
The Bar, is the functional center of the space, is made of steel, wood and glass. It`s structured to facilitate each of the classic functions required of a bar: food preservation, glassware cleaning, drinks sale and preparation.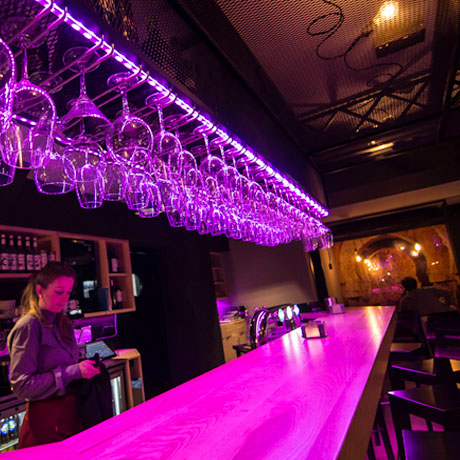 The wall from the back shows a picture that contextualizes the restaurant in the region. The cistern of Caceres is integrated to the space and invites us to enjoy and share in "Cataleya"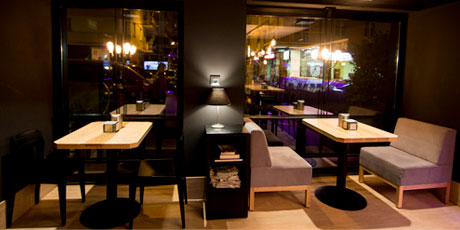 The design project includes all furniture in the space. The manufacture was carried out by local producers.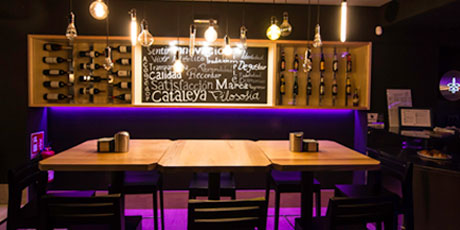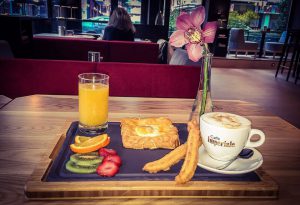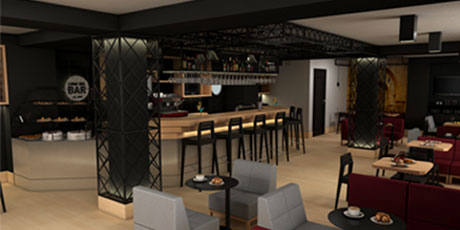 Picture of the project.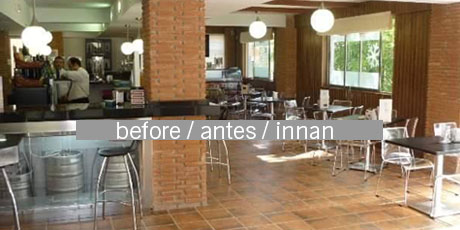 Second author: Leandro Luján Milián.