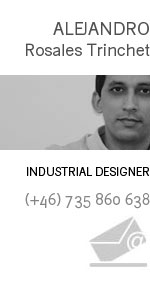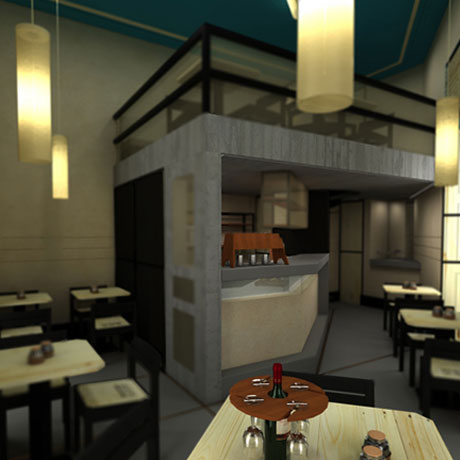 Space

 "Cafe-Gallery" / Camaguey, Cuba / 2014.
This project is a result of another re-funtionalitaion process for an interior space. This is a cafe which turns into in a gallery.
The aesthetics is oriented from the harmony of the materials: the concrete and the polished cement on the floor define the architecture of the interior.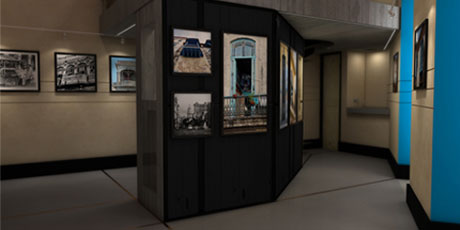 The simple blacksmith closes and connects the space which is combined with reusable wood in the doors, the windows and the panels. It make in fiberglass the railings of the mezzanine.
The interior zoning optimizes the useful area taking advantage of the strut. The wooden panels ensure the flexible use of the space, definnig the food process area (cafeteria) and expand the exhibition area (gallery).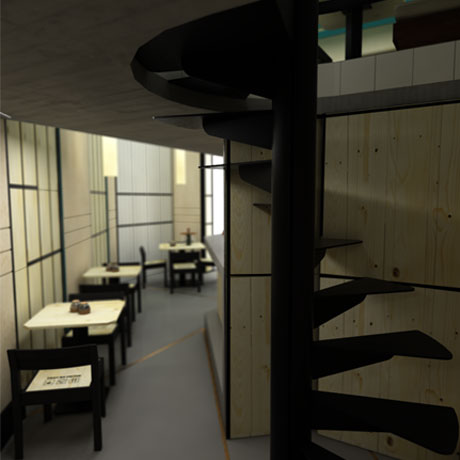 The furniture add flexibility to the proposal, the stackable seats and the folding tables make the usability easier. The reused wood on the seats and the surface of the tables, makes the result more coherent.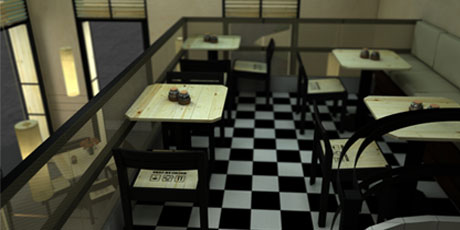 The new functions are contained in a very small space which is only 19 square meters. This space was a house, from the beginning, and a cellar after. In this new cafe there is a comfortable space for 20 seated customers.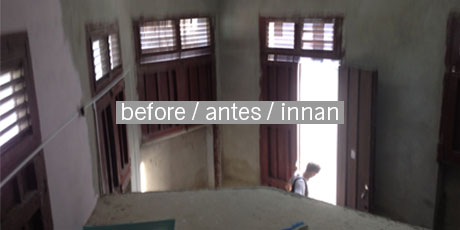 A modern touch from an interior space, will give an emphasis to the Plaza del Carmen in the city of Camagüey which is reviving now.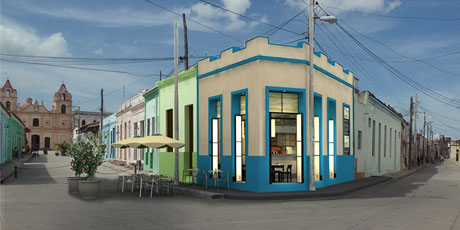 Second author: Leandro Luján Milián.