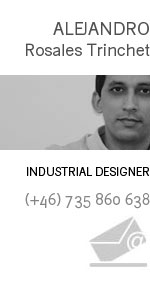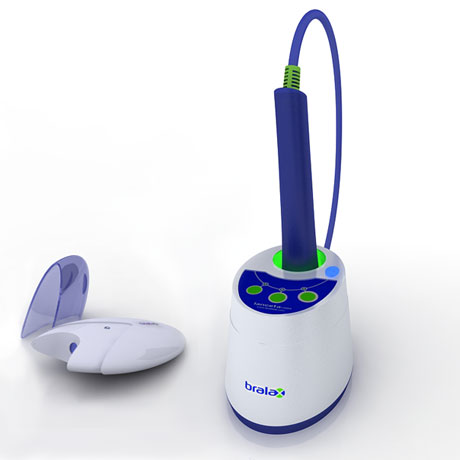 Product "Lanceta Laser" / Cuba – Mexico / 2007-2009.
The "Lanceta Laser" by "bralax", is an equipment for clinical laboratories, which allows a faded drop of blood, without  any contact with the patient, using a finger microperforation made by a laser pulse.
The equipment consists of two parts, at first: the trigger, which houses the laser cavity and the base, which contains controls and electronic components.

(Innovation Process of Design)
The "Lanceta Laser" ensures patient safety and controls the entire process: power, time and place of shooting. The technician selects the power according to the hardness of the patient's skin (soft, medium or hard).
An LED lights up when the equipment is ready to run the shot and a sensor controls the correct position of the finger without touching it.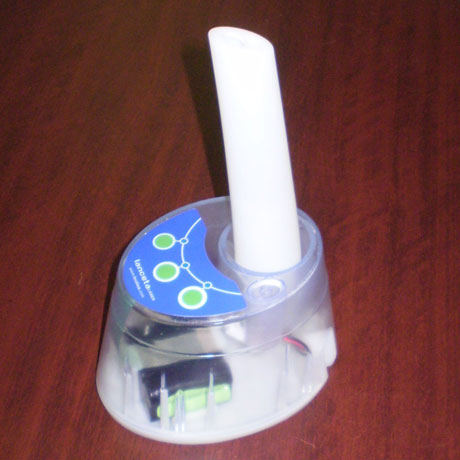 "Prototype 2009"
It produces a minimal pain thanks to a fine shot with low power it lasts a few milliseconds. It is easy to maintain, has energy autonomy, does not generate waste and can perform more than 10 million shots with the same initial efficiency. A prick costs 0.0002 usd.
The project includes the product development according to the process of design and innovation.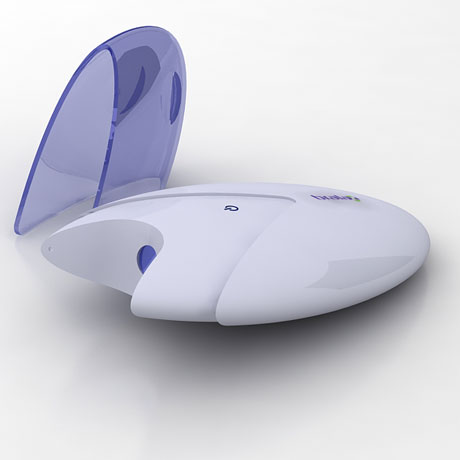 (Concept for complete the process of innovation)
Prize BID-10 Bienal Iberoamericana de Diseño, 2010 Spain. Prize for best product in industrial design from Cuba to "Lanseta Laser (bralax laser labs)". Catalog p.100-101, product 150: "lanceta Laser" for the bralax, a result of a project in cooperation with IPN, Mexico, 2010.
Other authors: Dr. Luís Ponce Vidal, Ing. Miguel Gómez Florido, José L. Cabrera, Di. Manuel Gozález, Michel Aguilar, Angel Fornaris, Jacqueline Ramirez.