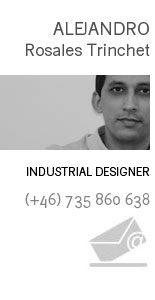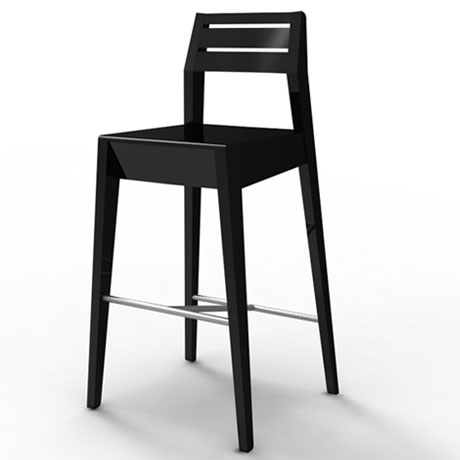 Furniture-Bar / 2015.
With simple lines made up of wood, metal and textile this furniture system has been made for use in bars and restaurants.
The chairs and the banquettes share the formal and structural features facilitating the usability and production. These variants are presented in white, grey, brown and natural wood.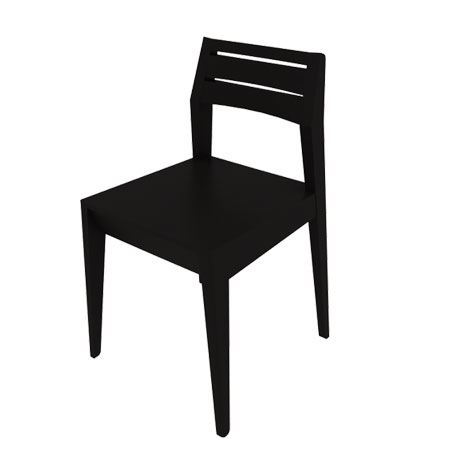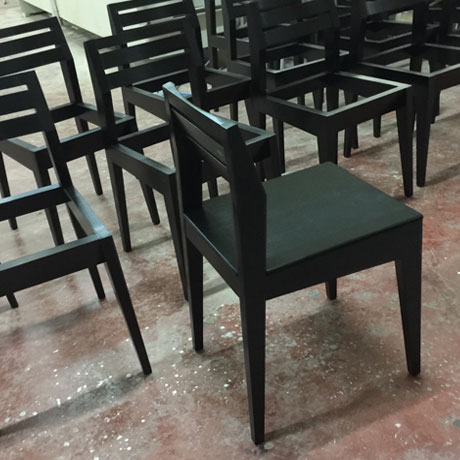 The armless armchairs facilitate the sitting actions at eating tables. They can be merged or split as demanded by the service. It is recommended to use wine stains resistant textile without affecting the selected fireproof material. It is possible to intervene the tapestry design also the textile selection is negotiable. As demanded, it may be included some cushions.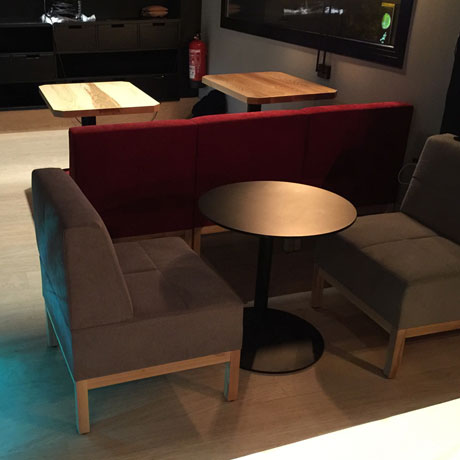 These tables are presented in three groups, all of metal and wood with height adjustments.
The rectangular tables are of 700 mm x 600 mm / 700 mm x 700 mm and the roundtables are in diameter from 650 mm to 750 mm.
Applying different surface finishing is possible.