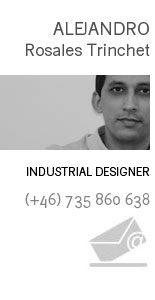 Space

 "KingBAR" Bar-Restaurant-Parties / Havana, Cuba / 2014.
In an old garage and a courtyard (patio), in Vedado (Havana), there are now a bar, an event room and a restaurant – barbecue too, all designed according to the re-functionalization strategies.
The new functions follow the traditional theories of the courtyards in Cuba. Some elements such as sculptures, fountains (water) and the garden furniture are re-interpreted for a new proposal in these outdoor spaces.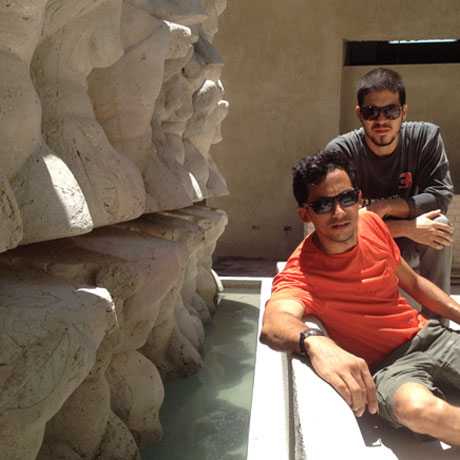 Team with: Artist, Oscar L. González Rodríguez.
A symmetric mural-fountain marks the formal appeal in the exterior. The bodies can be in different places on the mural for showing various interpretations.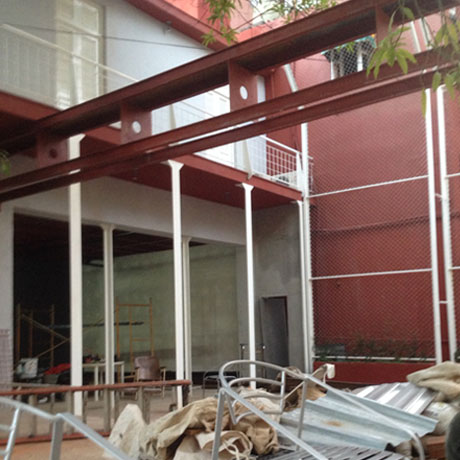 An open space is the main idea. The kitchen and the bars are the service centre. The glass walls solve the needs of noise and temperature according to the central idea, making an indoor bar "separated" from the patio.
The interior aesthetic defines by the evidence of building materials which show their original states in a tight harmony with the elements at the exterior. Continuous beams connect this open space, and the colours make all areas united.
This neoplastic solution uses the red colour with elegance.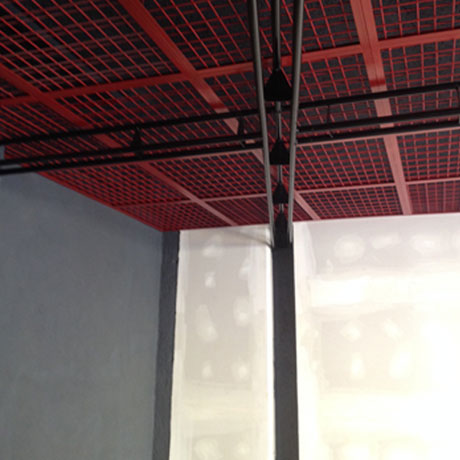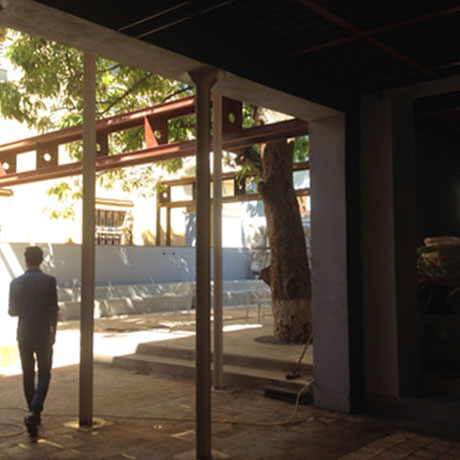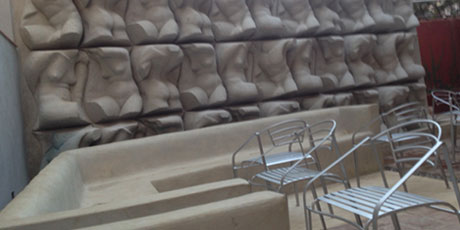 Simple furniture has been made of concrete, metal and wood. The chair "KaBe" marks the outside furniture-line. While inside, the large volumes of furniture allow people to rest after dancing.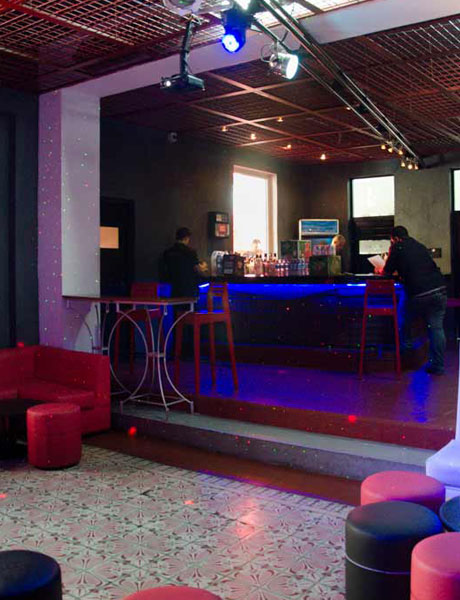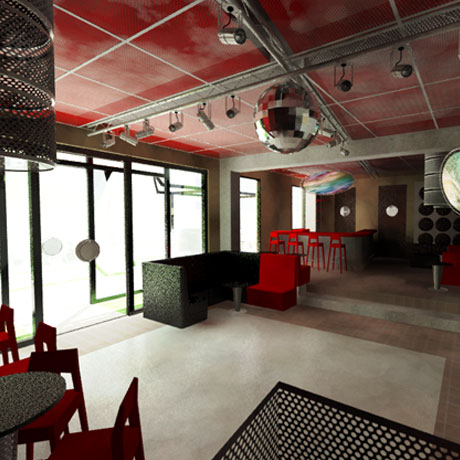 This strong proposal incorporates a new alternative from private property to the nightlife in Havana.
All materials and furniture were provided by Cuban producers.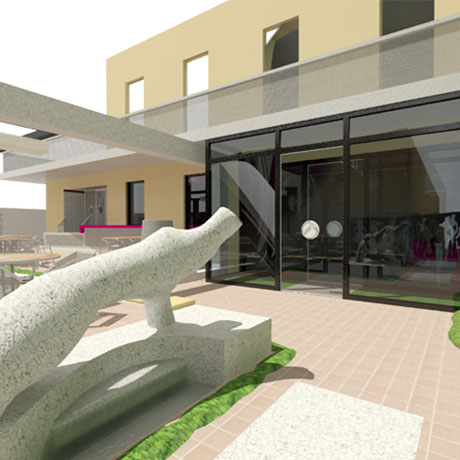 (Up, a project picture)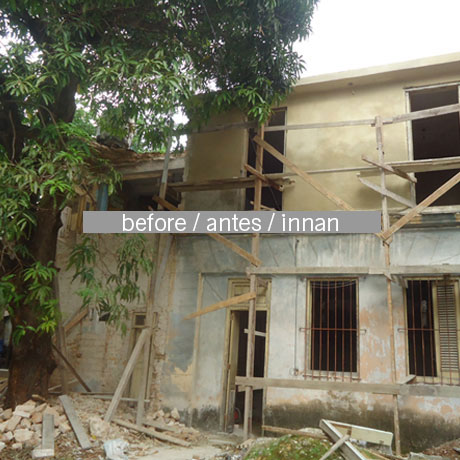 Second author: Eddy M. Corado Atencio.