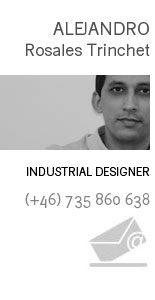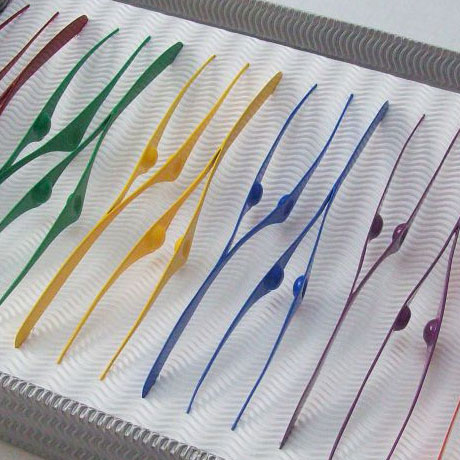 Product "Cutlery" / 2011.
Cutlery by David Berdellans and Alejandro Rosales validates a specific concept idea which guarantees a new product as the design process result.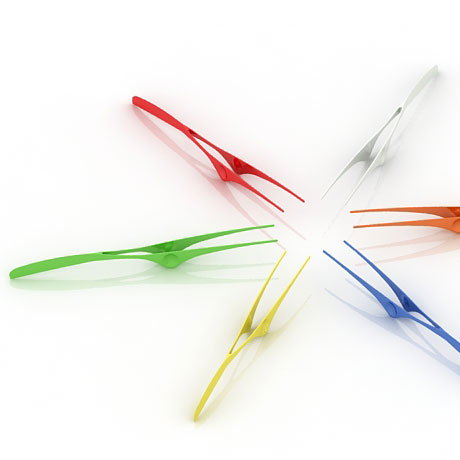 In this case, we propose a new product which assist us at eating.
This cutlery is presented in two material groups, the single-use/biodegradable and the reusable/sustainable.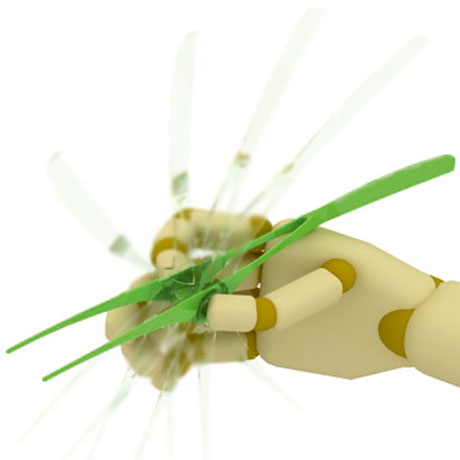 -The user starts with the precision grip position (the clip with the index and thumb fingers) at this moment the tongs are in front.
-The use continues when the user rotates the cutlery by the fingers placing the knife in front for cutting out a piece of food or for to open, for ex, a clam.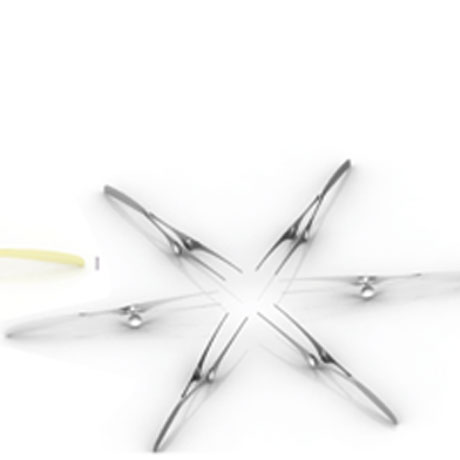 We are developing the industrial solutions for this cutlery which will incorporate new materials 100% compatible with the environment. Also, we'll propose some luxury variants.
Salao Design Casa Brasil, 2011. Product design prize (Modality: students) for "Cubiertos para Pastas" by David Berdellans (student) and Alejandro Rosales Trinchet (guidance teacher). Click on "Student" on this website http://www.salaodesign.com.br/en/#/premiados/2011