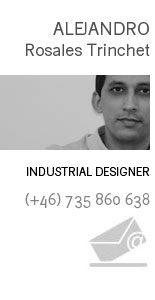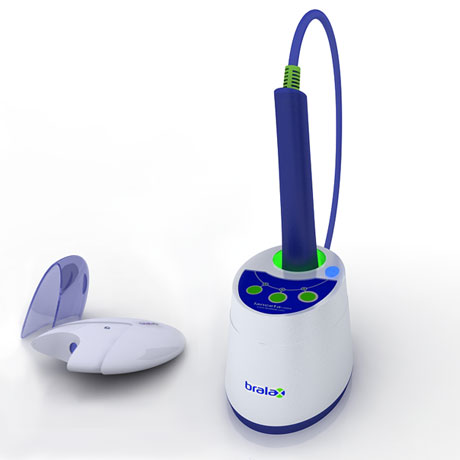 Product "Laser Lancet" / Cuba – Mexico / 2007-2009.
"Laser Lancet " or in Spanish "Lanceta Laser" by bralax is a clinical laboratory equipment developed to take out a drop of blood, making a finger micro perforation by a laser pulse without touching the patient.
This equipment has two parts: the trigger which houses the laser cavity, and the base which contains the controls and the electronic components.

(Design Process Pic)
"Laser Lancet " ensures the patient safety by controling the entire process: power, time and place for shooting.
-The lab technician selects the power, according to the patient skin hardness (soft, medium or hard).
-A LED lights up when the equipment is ready to shoot.
-Then, a sensor gets control of exact position of the patient's finger without touching it.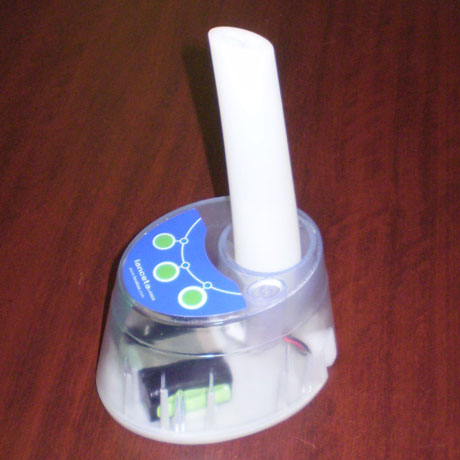 (Prototype, 2009)
"Laser Lancet " is not painful, thanks to a fine and low power shot which lasts a few milliseconds. It is easy to maintain, has energy autonomy, does not generate waste, and it can perform more than 10 million shots with the same initial efficiency. A prick costs 0.0002 USD (in 2009).
Project development according to the innovation and design process.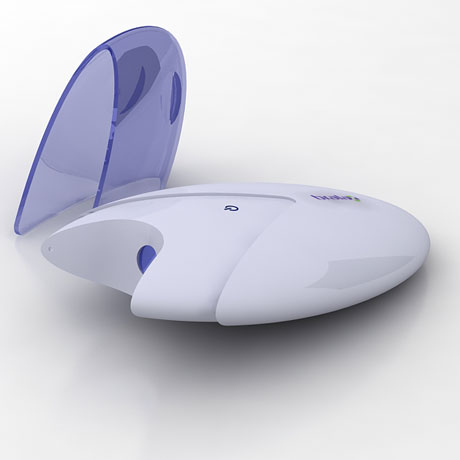 (Step forward concept picture)
Prize BID-10 Bienal Iberoamericana de Diseño, 2010 Spain. Prize for the best product in industrial design from Cuba "Lanceta Laser" in English "Laser Lancet ". Catalog p.100-101, product 150: "Lanceta Laser" by bralax in cooperation with IPN, Mexico, 2010.
Project Manager & Patent Owner: Professor, Luís Vidal Ponce Cabrera
Other authors: Ing. Miguel Gómez Florido, José L. Cabrera, Di. Manuel Gozález, Michel Aguilar, Angel Fornaris, Jacqueline Ramirez.