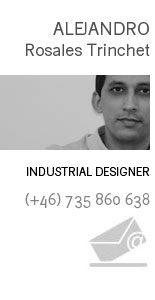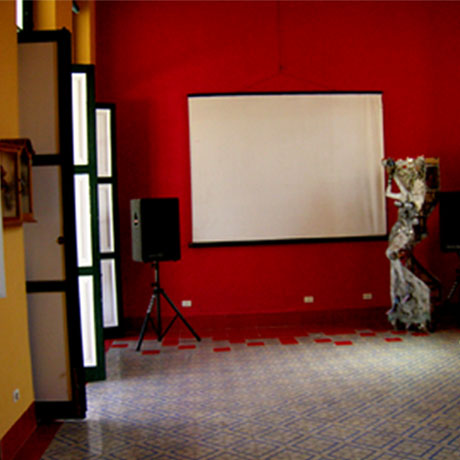 Space

 "Casa Teatro GAIA" / Havana, Cuba / 2006-2007.
"Casa GAIA", the theatre, is a private house located at Teniente Rey street in the Old Havana, Cuba.
The Casa GAIA owner aims to provide the community with some spaces for creativity and enjoyment.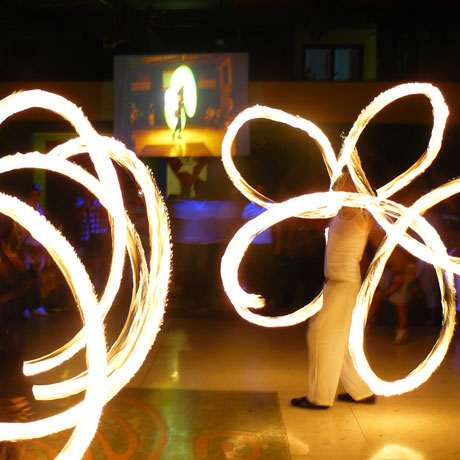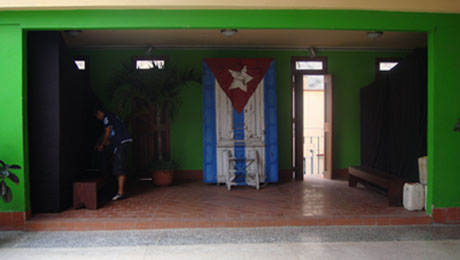 This project renovates an old private house through alternating the original housing functions by the new functions, a new theatre, a gallery, a screening room and space for celebrations and meetings.
The 16 large original areas have changed, a huge living room is a gallery, the longest room is now a screening room, in this way, the main kitchen is bigger than before, and it is available a new office-studio in there.
Outside, the 300 m² terrace house the theatre features as well a few new built spaces: the new mask workshop, the modern bathrooms and a new depot complete the areas.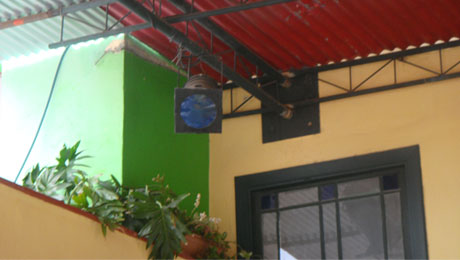 The green colour marks the new buildings, and the yellow frames the original house while the red colour flows down on the walls splashing the floors, and putting the character of the house.
The Casa Gaia aesthetics is considered as breaking and cheerful.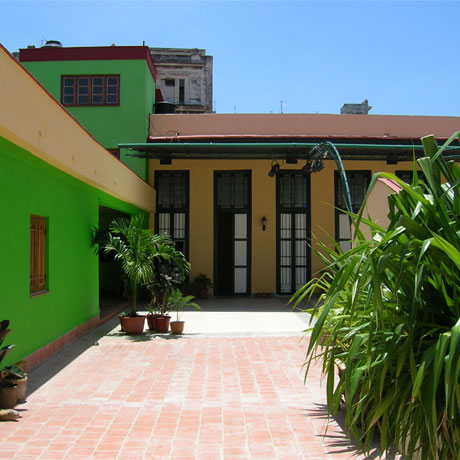 The lack of materials marked the whole process. The furniture solutions were simplified to the maximum. It could reinterpret the traditional codes as the treillage which optimises the elements and makes cool the visual results. Restored wooden beams are in bright red, and a recovered beam is a lamp now.
Natural light reaches now all the interior spaces.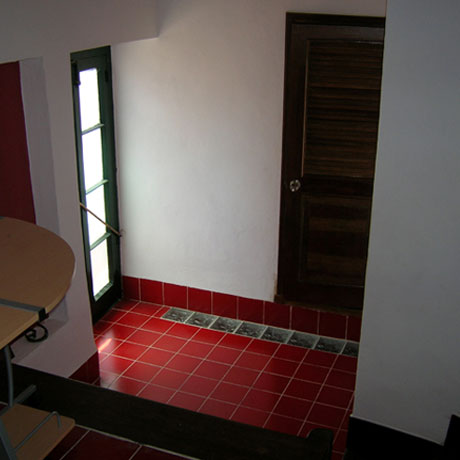 GAIA Theatre of Havana shows a different and respectful vision in the historic Old Havana.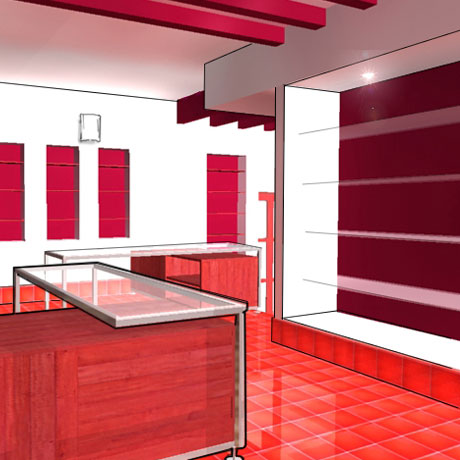 (Up, the office over the kitchen).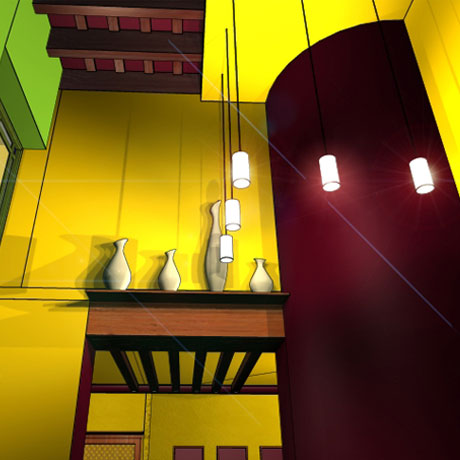 (Up, a detail of the kitchen – studio).
(Below, a detail of the living room – gallery).