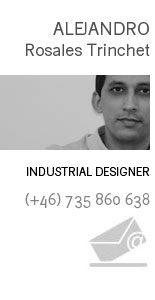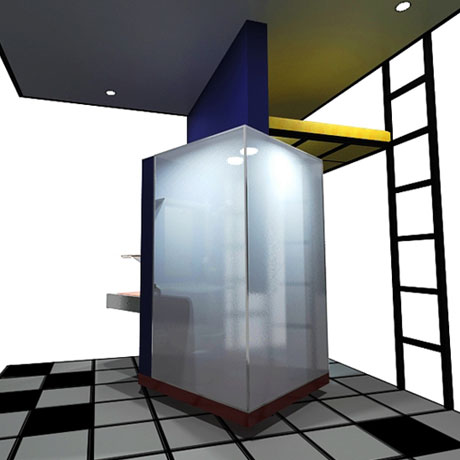 Space-Product

"ModulART" / Cuba / 2014.
"ModulART", the installation,  synthesizes and describes the functions and a form of living in a minimum space.
This concept "the essential" actually is the aesthetic of this installation which plays inside with an articulated and balanced sculpture made up of surfaces, many simple volumes, and the primary colours.
However the installation can be perceived as a standardised solution, but it is very flexible: it can be adapted according to the preferences and the space conditions of the future users by adding new materials, elements or new finishing techniques.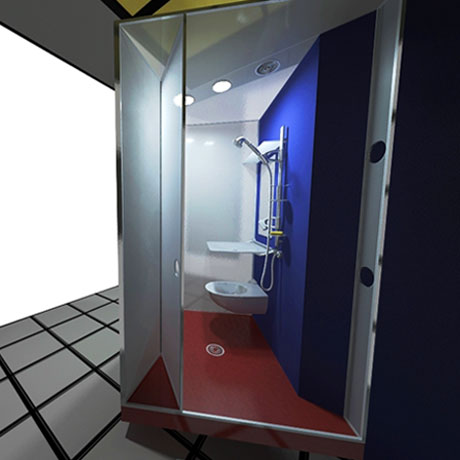 This alternative optimises the interior spaces, and It can help for saving the bad state of housing in Old Havana, as well "ModulART" would be extended to the whole country and other parts of the world.
"ModulART" is a reflexive act, focusing on one of the most challenging conflicts in our days: the housing fund distribution.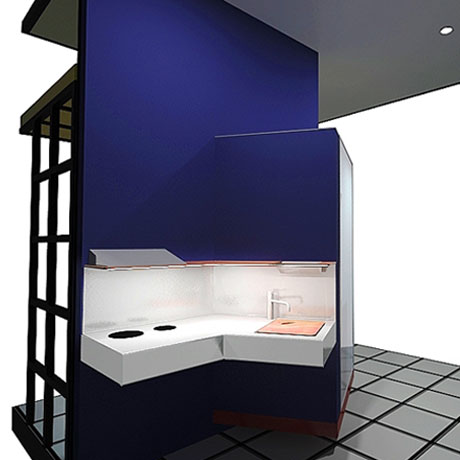 This project is resulting from many analysis and studies of some residential areas in The Old Havana, which are distinguished by the standardisations and the small dimensions.
16 m² is enough for installing "ModulART".
 "ModulART" first ideas were developed in Europe, under the theoretical principles, concepts and available material resources at The Art and Design Faculty of Bauhaus Universität Weimar in 2002.
PATENTED MODEL
Second author: Eddy M. Corado Atencio.